︎615 WEST GRAY - CONCEPT DESIGN
Houston, Texas
Mixed Use
Lake | Flato
July, 2019
Located in the Upper Montrose
neighborhood, the site is at the corner
of West Gray, a major thoroughfare
to downtown, and Stanford, a minor
connector through predominantly
residential blocks. This development
offers the opportunity to contribute
to the variety of character and scales
on West Gray with a dynamic massing
and engaging streetscape.
Project goals:
1. Establish a unique place & identity.
2. Utilize efficient, impactful design.
Massing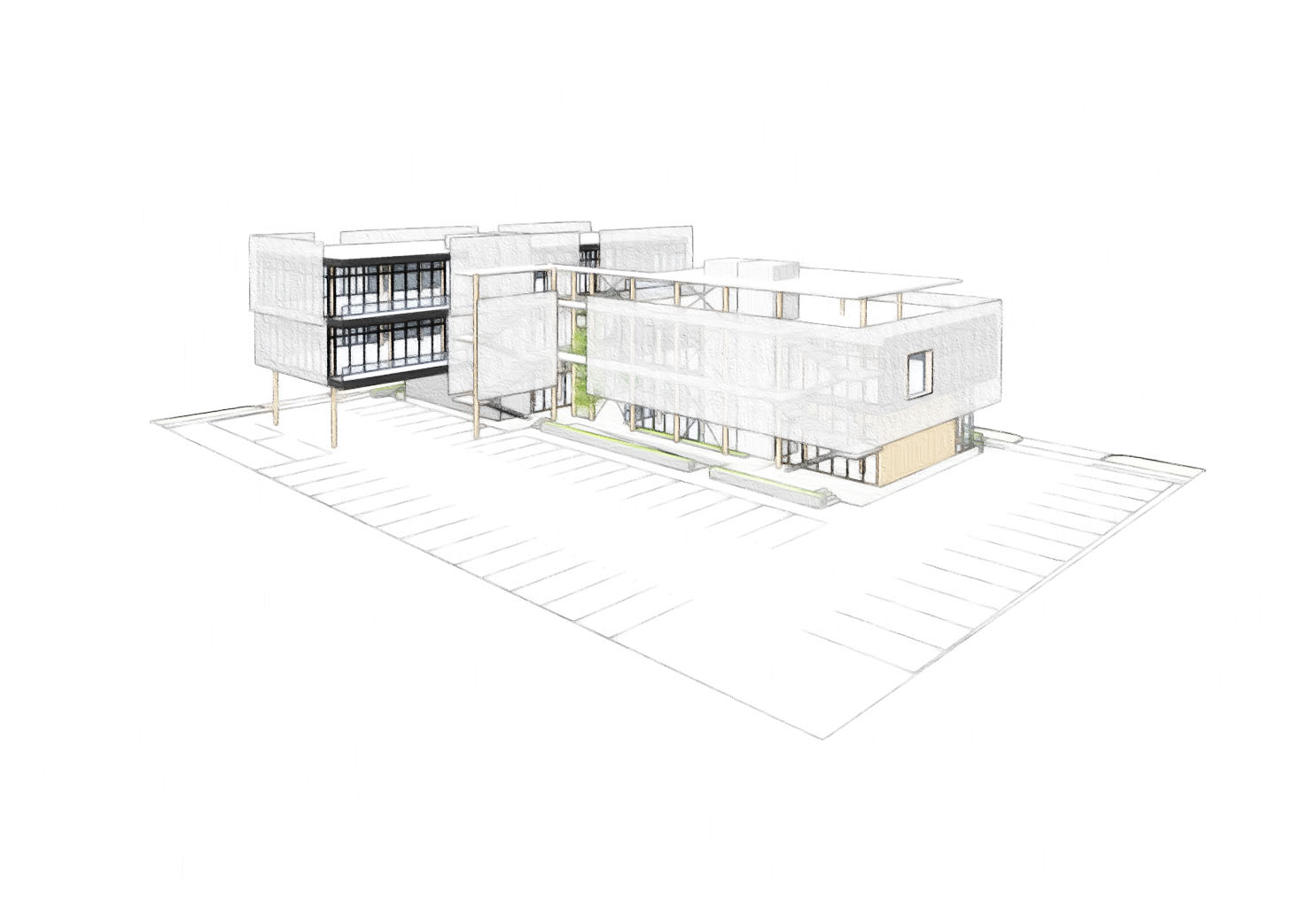 The design exemplifies the montessori ethic in its educational nature, multi-sensory stimulation, self correction, and facilitation of open ended exploration. It tells a story by cycling through different shapes that are representative of the sun, plants, animal, and man. The cyclical nature of the material illustrates how those four elements continuously consume
eachother.The
material also teaches fine motor skills, basic & sophisticated geometry, and also encourages exploration through its modular design.